We enrolled Franky in half day kindergarten today. It's been a
really
hard decision to make and I'm still agonizing over it. I can't even tell you how many hours I spent on the phone today with secretaries and enrollment officials and school personnel. I've had it in my heart to homeschool Franky since he was an infant, so to decide to send him to a public school is a
really
big move for me. One I'm still second-guessing. I feel both disappointed in myself and excited for him all at the same time. I know it's what's best for him and that I need to stop being selfish and do what will be the best thing for him. With us not having our own house, I can't see it being feasible to educate him at home.
The more I look at the K12 curriculum, the more I realize how much time and dedication it will take that I won't be able to give him while also taking care of Marija and Harrison's needs. Any way I look at it and try to figure out a way to make it work, I realize that someone will end up not getting the attention they need. I won't lie, it is
killing
me to be sending him to a public school instead of teaching him at home myself, but I know what an eager learner he is and am confident that he will flourish in a public school setting.
I think my anxiety attack last week really gave me a reality check and helped me to put things into perspective. I
can't
do all
and
be all
to
everyone
. I am learning this the hard way. I believe that everything happens for a reason and that my reality check was a way for me to step back to see that I
need
to stop biting off more than I can chew. I
love
my kids to the ends of the earth and back and I
never
want to be the reason they don't reach their full potential. They deserve the very best and if I can't give it to them, then I'll do everything in my power to make sure they get it. At this time in my life, I feel that in order to give my all to my kids, it includes allowing someone else to step in and help me with schooling them.
We live in an excellent school district where I know my children will be safe and where I know they'll learn and flourish. I will admit, I feel like a HUGE failure in deciding to send him to a public school because I feel like, as his mother, that I SHOULD be able to juggle it all. And maybe if we were in our own house, I would be able to. But for the time being, this is what I feel like is best for all of us until we're on our own again. And Ry keeps telling me that if public school doesn't work for Franky or I, I can pull him out at any time and teach him at home.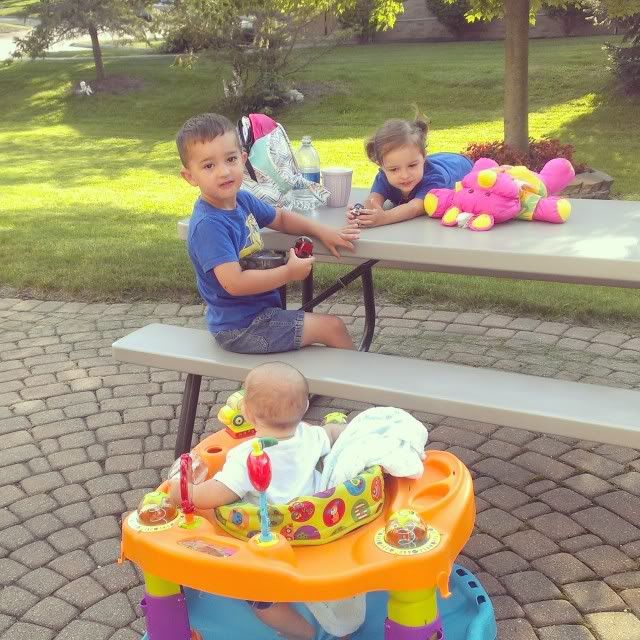 I've been feeling very nostalgic lately. I feel like it wasn't that long ago that we were bringing Franky home from the hospital and now we're sending him to kindergarten. Every time I put Harrison in one of Franky's old outfits, it's heartwarming and also like a knife to my heart because I realize just how quickly time flies and I swear it goes by faster with each baby. Franky is almost five, Harrison is pushing five months and before I know it Marija will be three. I find myself wishing I could pause time if only for a moment to savor their littleness. I have a feeling I'll be begging for summer breaks to hurry up and get here so I can have all of my babies home with me again.
This charismatic little guy absolutely slays me to the very depths of my soul. I can't believe he's right on the edge of turning five and going to kindergarten. To say that I am proud of the little person he's growing up to be is a gross understatement and I can only hope he feels my pride in him.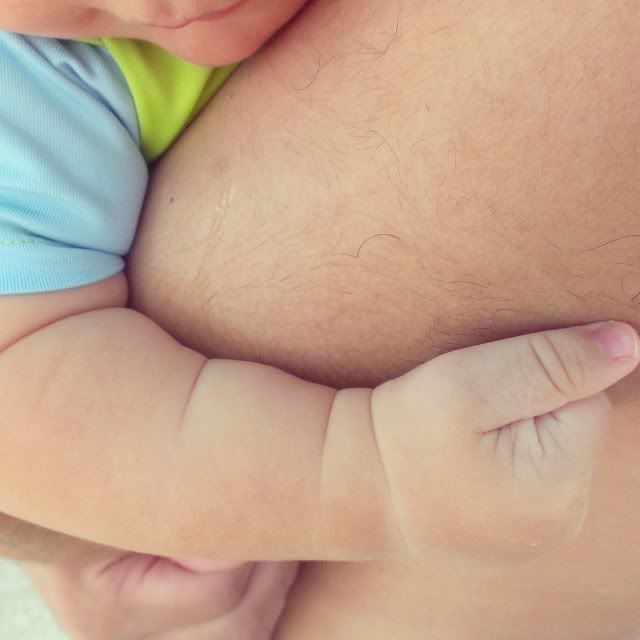 The rolls on my youngest son are absolutely edible :)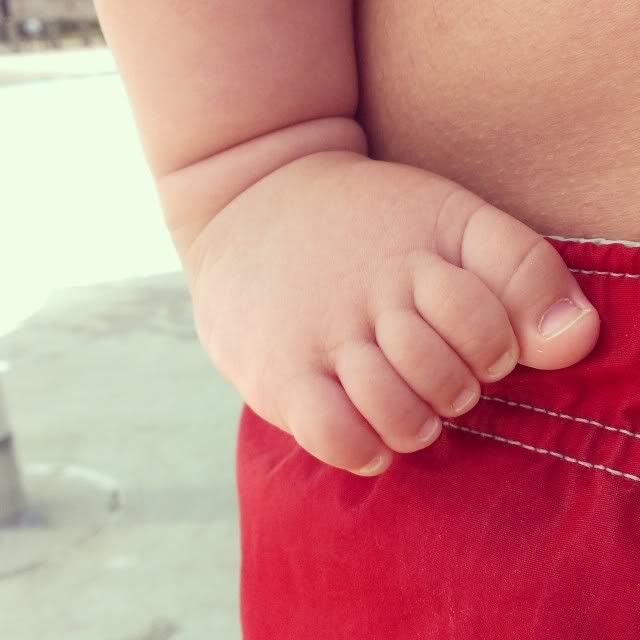 Aaaaahhhhhhh how I love chubby baby feet <3 nbsp="" p="">3>
We attended an outing at a local water park with Franky's karate school this past week and it was an absolute blast. I'm really glad we attended it.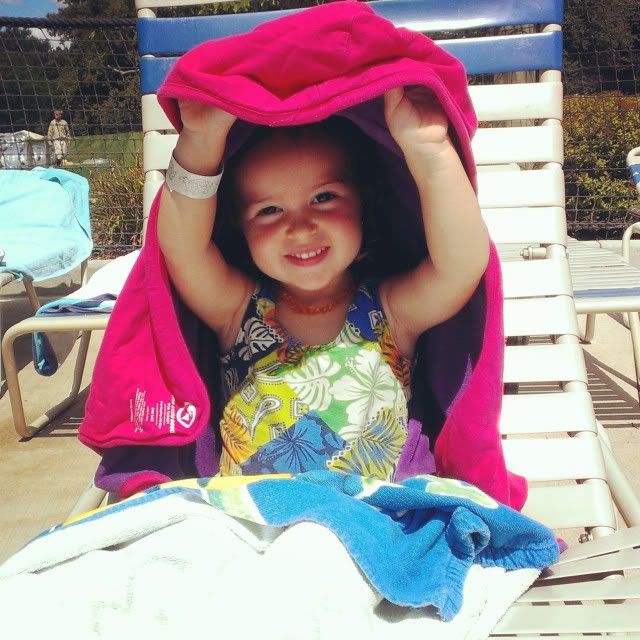 It feels more like Michigan Fall than Michigan Summer lately, but we made the most of it anyway. This tiny beauty alternated between circling my legs with her towels around her and shivering underneath our beach towels.
My tiniest love absolutely LOVED the water and takes after his mama in that respect for sure :)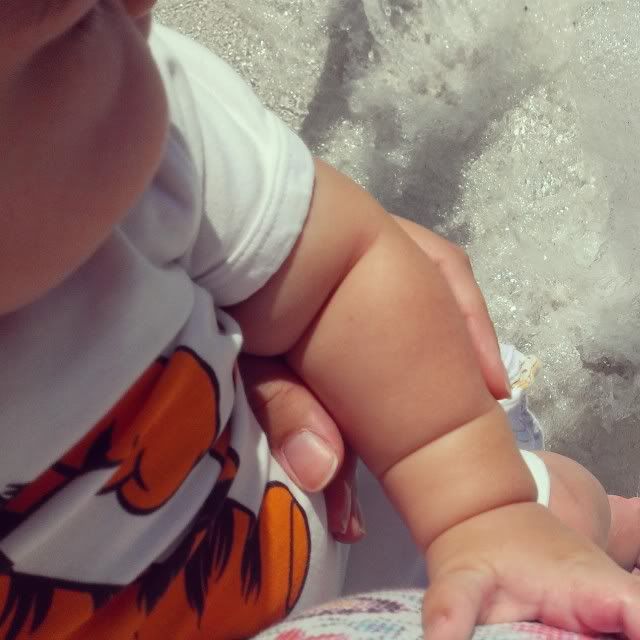 He loved getting his feet wet!
Oh how I love these three!
My charismatic firstborn. There are no words to properly summarize how freaking much I love this kid. It kills me that he won't be with me 24/7 anymore but happy that he'll be growing and learning and thriving in a public school. And with each child welcomed, I'm learning that sometimes distance makes the heart grow fonder. Franky and Marija spent the afternoon with their great-grandparents today while Ry and I ran errands and I missed them SO much I almost couldn't stand it. It was nice to be able to get things done with only the youngest of our bunch but it was also nice to be able to come home and smother my oldest baby boy and my baby girl in hugs and kisses.
My littlest dude fighting his nap the other day. Even when he's exhausted, there are days when he fights it in order to continue watching his big brother and sister and all of their shenanigans.
Brothers <3 nbsp="" p="">3>
In anxiety news, it comes and goes in waves. I just keep breathing through the rough moments and reassuring myself that PPD and PPA are just an imbalance and that
this too shall pass
. I remind myself when I'm anxious that it's
mind over matter
and silently pray to God to take my anxiety and replace it with patience and calm. I've been in constant contact with my primary midwife and she's been an incredible help. I'm your typical Type-A control-freak, so to be stalled by something that is somewhat out of my control is both a blessing and a curse because its forced me to take a step back but also has knocked me on my butt. I pray on a daily basis to feel back to normal and am hoping that day comes sooner rather than later.
I only feel anxious when I think about it. I pray to God for health and wellness for myself, my husband and especially my children. My biggest fear is of not being around to watch my life's greatest blessings grow up...or of them not being around for me to watch grow up. It's probably equal parts rational and irrational and I'm sure it has a lot to do with the PPD and PPA, but either way, it's a thought in my head. I breathe through the anxiety and try to reassure myself that my kids, husband and myself are healthy and that we are safe and that nothing will happen to us. The human mind is a fragile thing and I'm learning this more the older I get.
Here's to combating postpartum depression/anxiety and to learning to let go and cut the cord and doing what's best for our babies :)